Wisconsin Muskie Fishing
Directory of 3 Wisconsin Muskie hunting lodges, guides and outfitters in Wisconsin.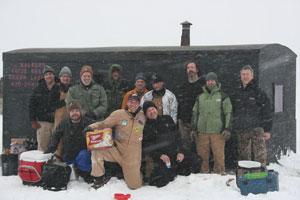 370 Palmer Ave., Green Lake, Wisconsin 54941
Phone: (920) 294-0611, Cell: (920) 572-0622
This full fishing can be very good and enjoyable. But are weather this time of the year can and will change from day to day. It can be nice and sunny and warm then the next day be cold and windy. The colors here will be at there peak soon. And the fishing can be very good. Northern ,musky, smallmouth and panfish will be the fish to target. My season with my pontoon guide boat is over until next spring. Next will be ice fishing but that will not happen on Big Green until next year. I will have a update when we start to get ice. Thanks, for all who fished with me this summer I hope you all had as much fun as I did. If you would like a current update on what is going on Big Green Lake feel free to give me a call at 920-572-0622 Dennis Walker Big Green Lake.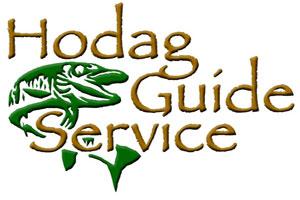 2469 State Trunk Hwy 17, Rhinelander, Wisconsin 54501
Phone: (715) 490-5423
At Hodag Guide Service, your fishing experience will be a memorable one! Musky, walleye, smallmouth and largemouth bass are the preferred species, but other fishing opportunities are provided as well, such as northern pike and panfish. Over 40 different lakes and rivers in Oneida, Lincoln, Vilas, and Price counties (Pike Lake Chain in Price County) to choose from. From small 150 – acre lakes to Pelican and Lake Tomahawk. There is a variety of lakes to choose from to accommodate any fishing conditions.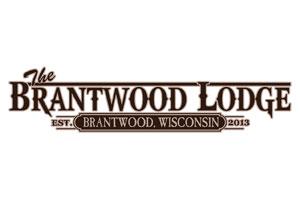 N7102 Hwy D, Brantwood, Wisconsin 54513
Phone: (920) 619-9745
Smallmouth Bass and Muskie fishing that's ranked as some of the best fishing in the country. Come get hooked up on the hardest fighting fish in the state. Northern Wisconsin offers truly wild landscapes. A short drive from Chicago and Minneapolis you can be hooked up in no time at all. We also have a regional airport to fly in to.